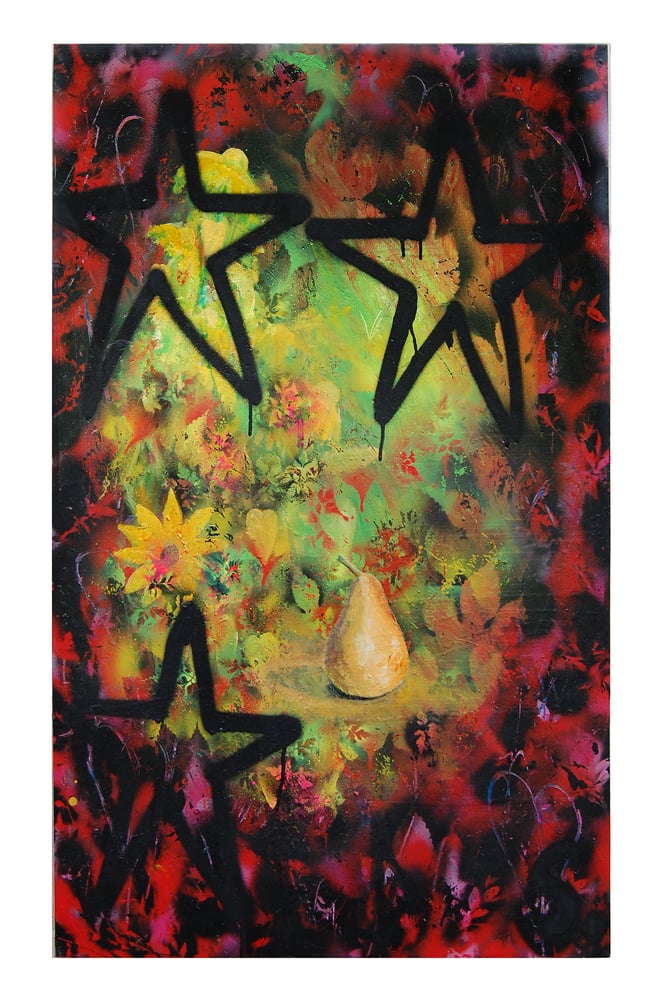 Sean Worrall - "A Pear in The Hand" - limited edition Giclée print (Jan 2022)
£

35.00

/ Sold Out
---
Sean Worrall - "A Pear in The Hand" - limited edition Giclée print(Jan 2022)
A new print for January, The plan for 2022, following on from the rather successful print releases of Autumn last year, is for a limited edition print release once a month throughout this new year. Always a limited edition of 25, signed and numbered, always priced at £35.00 direct from me via the Cultivate online shop (although I expect they'll be priced a little higher in other galleries, art galleries do have to survive as well, they do have rent to pay, bills to deal with, I have no problem with a gallery taking a fair and reasonable commission)
"A Pear in The Hand" is a painting (acrylic on canvas, 90cm x 55cm x 4cm ) that emerged in the Autumn of last year, a painting that had been quietly evolving throughout the summer of 2021 as fresh layers grew on it. The original painting is currently on show at Storiel Gallery, Bangor, North Wales, a group show called 40+1 that runs from January 22nd until April 2nd 2022, an exhibition focusing on 40 years of the celebrated Art Foundation Course with a selection of ex students work from the 40 years (quite an honour to be one of the invited participants)
The print version of "A Pear in The Hand" is a limited signed/numbered edition of 25. a Giclée print on Hahnemühle Fine Art Bamboo. Size is 25x38cm (10 x 15in). "Bamboo is the world's first digital fine art inkjet paper made from bamboo fibres. Especially suitable for warm-toned colour and monochrome prints, Bamboo really highlights the sensuality of images. 290 gsm, 90% bamboo fibre, 10% cotton, natural white, matt finish"
The matt finished print comes with a natural white border.
Prints are sent out in flat packaging. Please allow three weeks for delivery within the UK, a little more elsewhere.